COLUMBUS™ III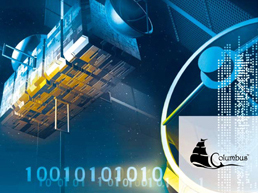 COLUMBUS™ III is our latest software which makes it easy for you to programme your cutting requirements as well as your labelling and marking processes. Intelligent wizards contribute to intuitive operation so you can perform simple and highly complex cuts, labelling and nesting jobs quickly and easily.
COLUMBUS™ III is network compatible. The software has been developed in the way that you can benefit from user-friendly, standardized interfaces that allow trouble-free connection to your company's IT system. For example, you can work with the familiar Explorer view from a PC to navigate through your data and objects. New layouts can be compiled with just a few clicks. This reduces the need for training and minimizes the learning curve.
The modular structure of COLUMBUS™ III means that you are also perfectly equipped for future challenges. The basic package includes the Layout Designer, containing all the functions required to generate a nesting and cutting program for perpendicular cutting. This basic package is easy to upgrade and adapt to your specific requirements.
Features:
The scope of the program can easily be adapted to your application conditions using the perfectly-matched features of COLUMBUS™ III.
Installation Handbook:
You can use this document for optimally installing your COLUMBUS™ III programming system. These brief instructions will support you.
Technical Information Center:
The Technical Information Center makes internal and public information available.
Download Center:
Clearly sorted by theme, you will always find up-to-date information material here for downloading.